10% OFF
🔍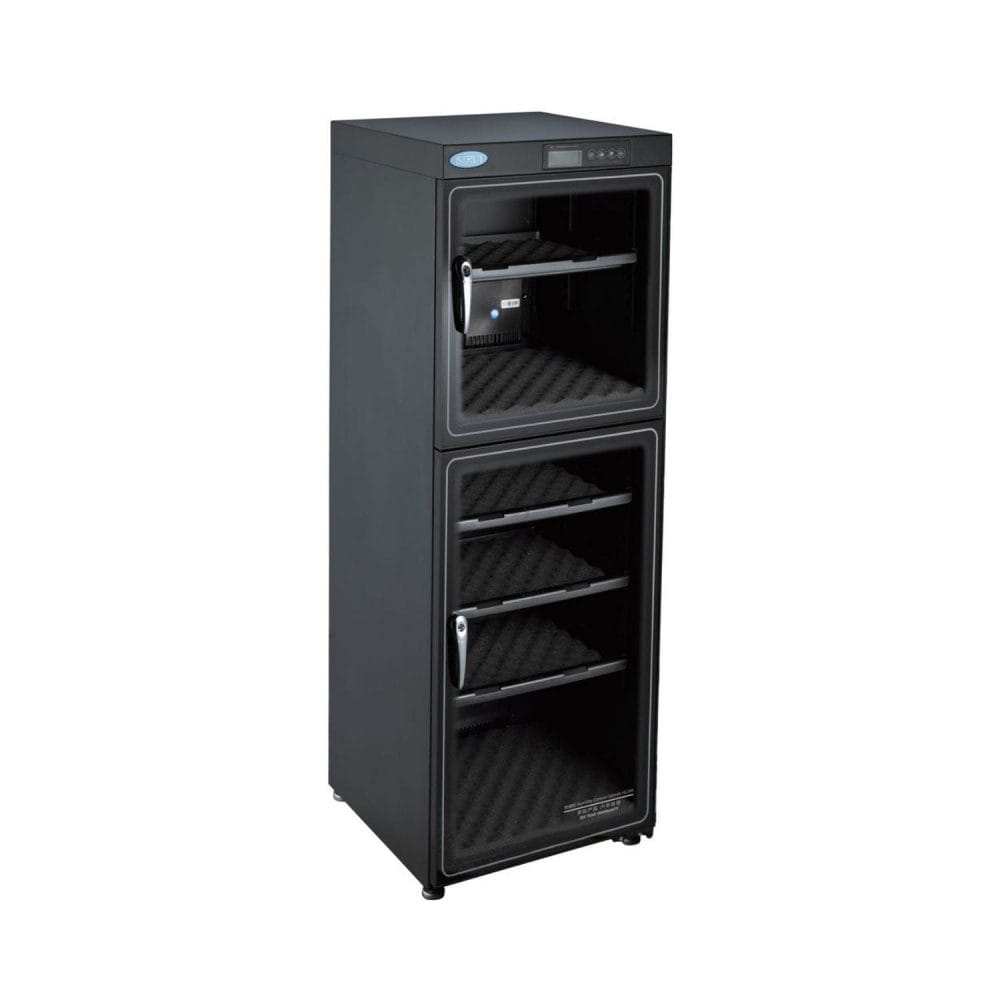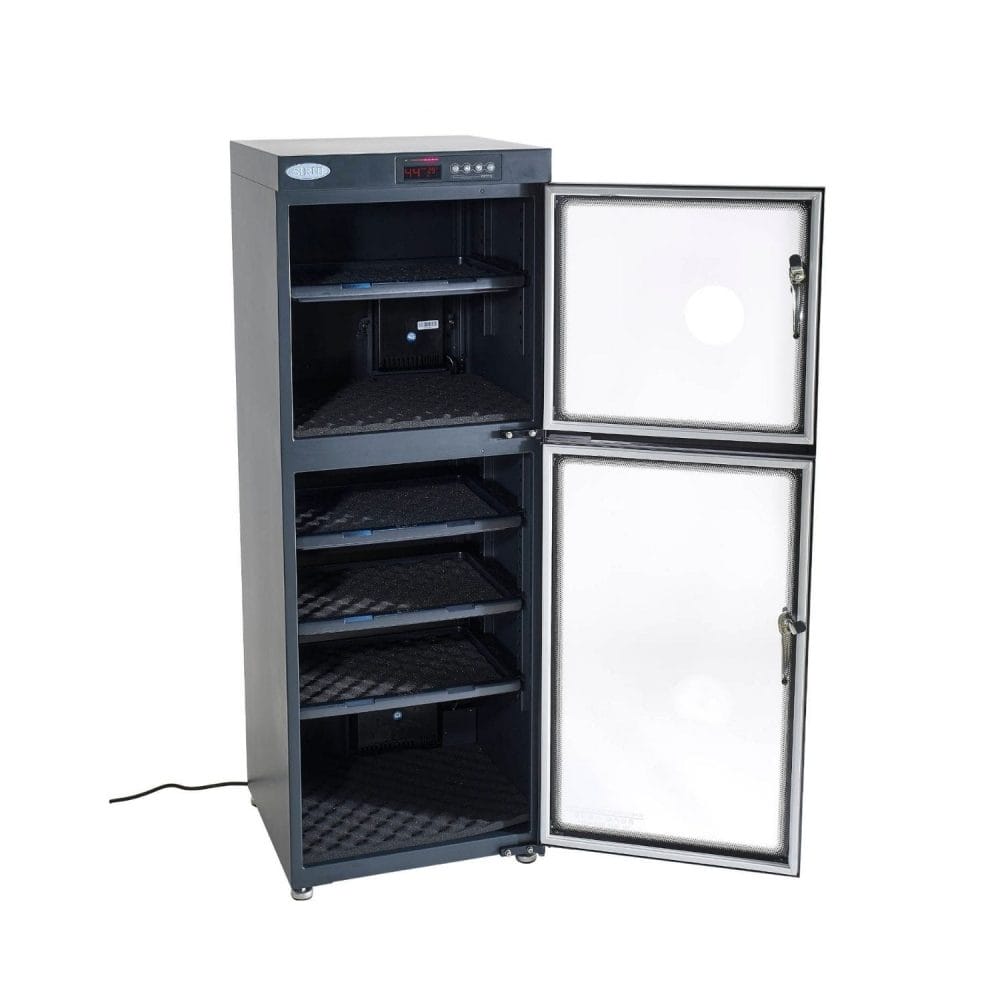 Sirui 200L HC-200 Dry Cabinet

You save ₹6,000!
Volume Capacity : 200 L
Construction : Glass, Steel
Weight : 36 kg
Control Interface : LCD Display
6 Year Warranty (Cabinet)
3 Year Warranty (Electronics)
Sirui 200L HC-200 Dry Cabinet
In The Box
Features
Electronic humidity control system is ideal for long-term storage applications, including protecting valuables, jewelry, lenses, photographic and optical equipment, electronic products, and more.
Button control panel allows you to input specific interior conditions for storage.
Easy-to-read LCD screen displays percentage of humidity as well as interior temperature in °F/°C.
Four adjustable shelves can be positioned depending on the size of the items being stored.
Foam lined interior for added protection when storing delicate items.
Durable cabinet enclosure is constructed from welded 1.2mm-thick cold-rolled steel and the door is made from tempered glass.
Air-tight seal prevents dust or moisture from entering the cabinet.
Control system will maintain the relative humidity level for up to 24 hours after the power is shut off.
Dehumidifying system quickly controls humidity and temperature levels, is energy efficient, and silent running.
Specification
Volume Capacity : 7.1 ft / 200 L
Security : Key Lock
Control Interface : LCD Display
Construction : Glass, Steel
Interior Dimensions (W x H x D) :  17.3 x 46.8 x 15.3″ / 44 x 119 x 39cm
Exterior Dimensions (W x H x D) : 17.7 x 49.2 x 16.5″ / 450 x 1250 x 420 mm
Weight : 79.4 lb / 36 kg
Sirui 200L HC-200 Dry Cabinet